Wellness
The youth, developments and enterprises, they see far and act a lot.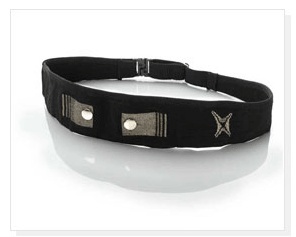 제품정보
- 상품명 :

Heart Sensing Textile Band
부드러운 소재로 만들어져 착용 감이 좋은 가슴밴드타입이며 바깥쪽에 송신기를 부착할 수 있도록 되어 있습니다.
쉽게 미끄러지거나 흘러 내리지 않으며 피부에 있는 땀이나 수분을 잘 흡수하여 빨리 건조시키는 재질로 만들어져 있으며 사이즈를 조절할 수 있는 고리가 연결되어 있습니다.
가슴 사이즈 25~26 인치에 적합합니다.